A New Mexico town is less than a month away from running out of fresh water after a massive wildfire started by the federal government left residents' usual springs laden with charred ash and debris.
Las Vegas, New Mexico — a city of about 13,000 people that shares its name with the glitzy metropolis of Nevada — only has about 20 days of water left, CNN reported Saturday.
The crisis has been building since the area, located east of Santa Fe, experienced the state's worst wildfire on record this spring.
About 340,000 acres were destroyed in April and May when two burns planned by the US Forest Service ended up accidentally merging, fueled by extremely dry conditions and high winds. The prescribed burns were intended to prevent a widespread fire. Instead, they forced thousands of people from their homes.
Then came the rains which made matters worse. While the downpours would generally be considered a welcome sight, given the drought conditions currently affecting much of the West, the rains ended up dumping ash and debris into the Gallinas River, rendering it undrinkable. The nearby Peterson Reservoir was also contaminated. Las Vegas has turned to drinking the Bradner Reservoir, which has limited resources, according to the Santa Fe New Mexican, a local newspaper.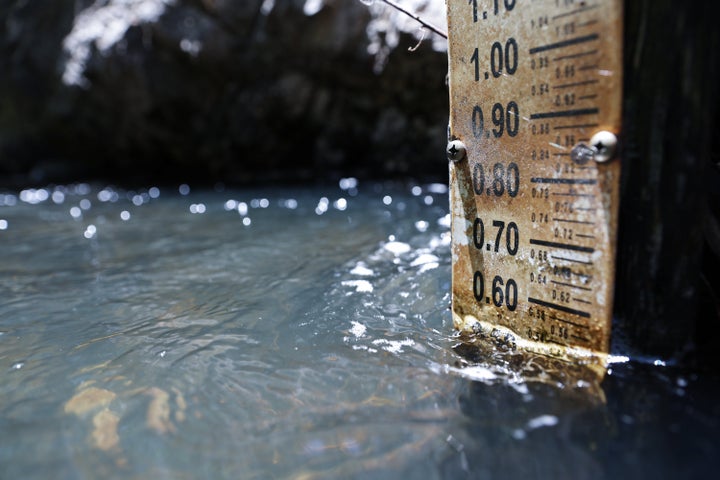 Officials hope a stopgap measure can buy them more time. Las Vegas Mayor Louie Trujillo told CNN "fingers crossed" that a local lake could provide drinking water for a few more months.
Trujillo told The Associated Press last month that people in the area are used to droughts, but the current situation is particularly frustrating. He puts the blame squarely on the shoulders of the federal government.
"We're going to continue to hold them accountable and expect them to pay for any improvements we're going to have to make," Trujillo told the AP.