welcome to Beauty Field Guide, a series that explores the best beauty treatments and wellness experiences a place has to offer, through the lens of our favorite cultural insiders. This week, co-founders of the CBD brand Xula, Karina Primelles and Mennlay Golokeh Aggrey, guide us through the best places in Mexico City, the place they call home.
Photo: Tzvetelina Garneva
Xula is not your ordinary CBD business. The Latinx and Black-owned brand focuses on harnessing the power of herbs and botanicals to help ease the mental and physical pain that accompanies menstruation, anxiety, menopause and PMS. The names of their balms, sprays and oils, which are filled with ingredients sourced from a local organic hemp farm, reflect the goals of each product. There's Touch + Soothe, a balm for sore muscles, and Lights Out, a CBD herbal blend to help with relaxation before bed, among others.
Co-founders Karina Primelles and Mennlay Golokeh Aggrey both reside in Mexico City. Below, they share their thoughts on the most fabulous local beauty and wellness spots, as well as their favorite plant-based beauty products to pack in your suitcase.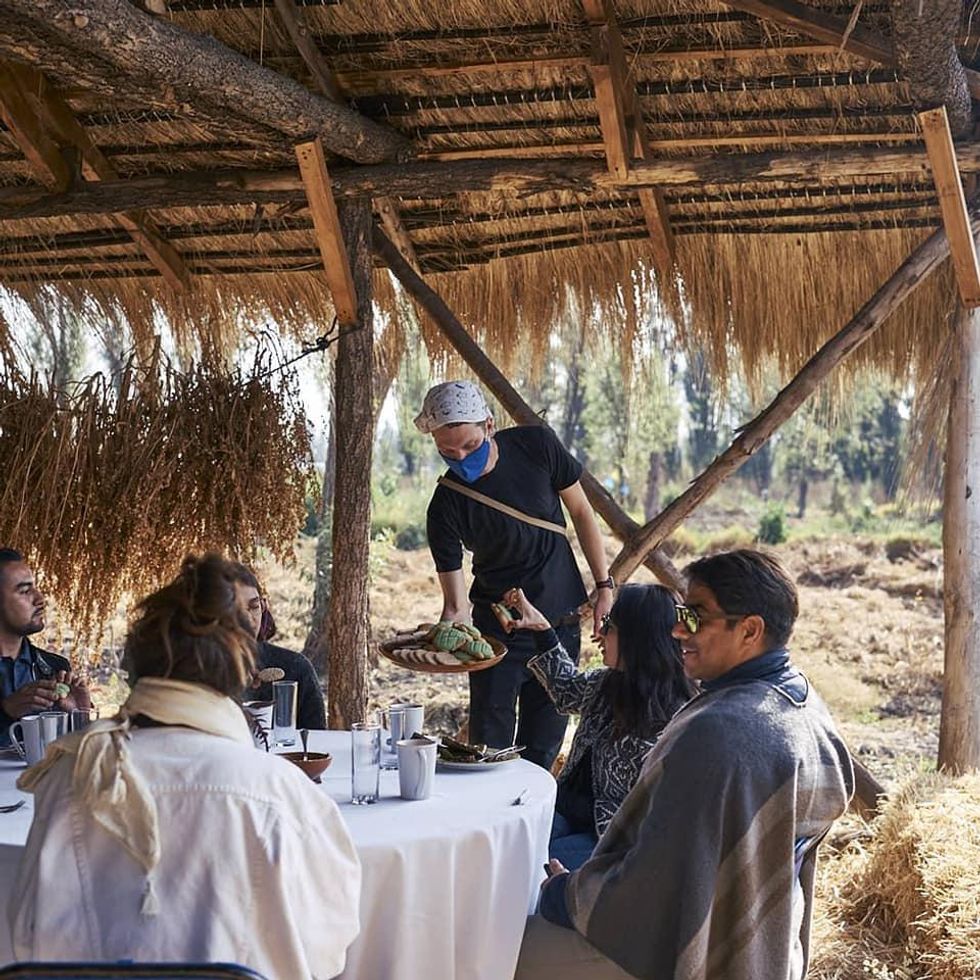 Photo: Courtesy of Arca Tierra
"One of the most unforgettable views is seeing the sunrise from the canals of Xochimilco and its chinampas. Xochimilco, also known as the "Field of Flowers", is a series of canals that were created during the Mesoamerican period and whose implementation of chinampas is still in use today. Chinampas are artificial islands built on these wetlands for agricultural purposes. This is something that can be experienced with Arca Tierra, a collective that seeks to heal our land using regenerative and traditional farming techniques. You can book a sunrise experience with them which includes a breakfast where all the ingredients are sourced from their chinampa." —Karina Primelles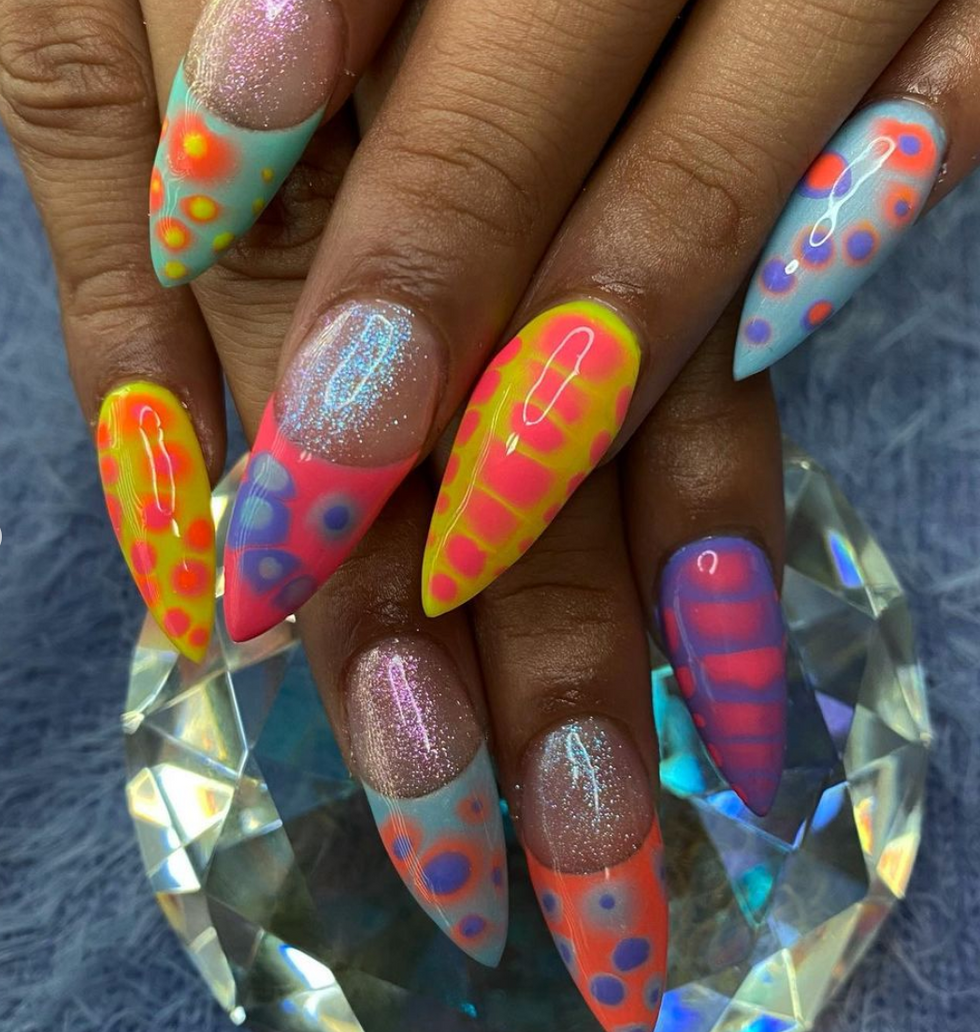 Photo: Courtesy of Instagram/@rohonails
"Based in Mexico City and Guadalajara, Karla Donato, aka Roho, is a conceptual and dimensional nail artist who worked with Xula for our first campaign, Tommy Hilfiger, American Eagle, and has been featured in vogue, She Mexico, Vice, The Cool Hunter, etc. As a methodical nail technician, the experience of having your nails done with Roho is a fantastic and zen feel-good experience. —Mennlay Golokeh Aggrey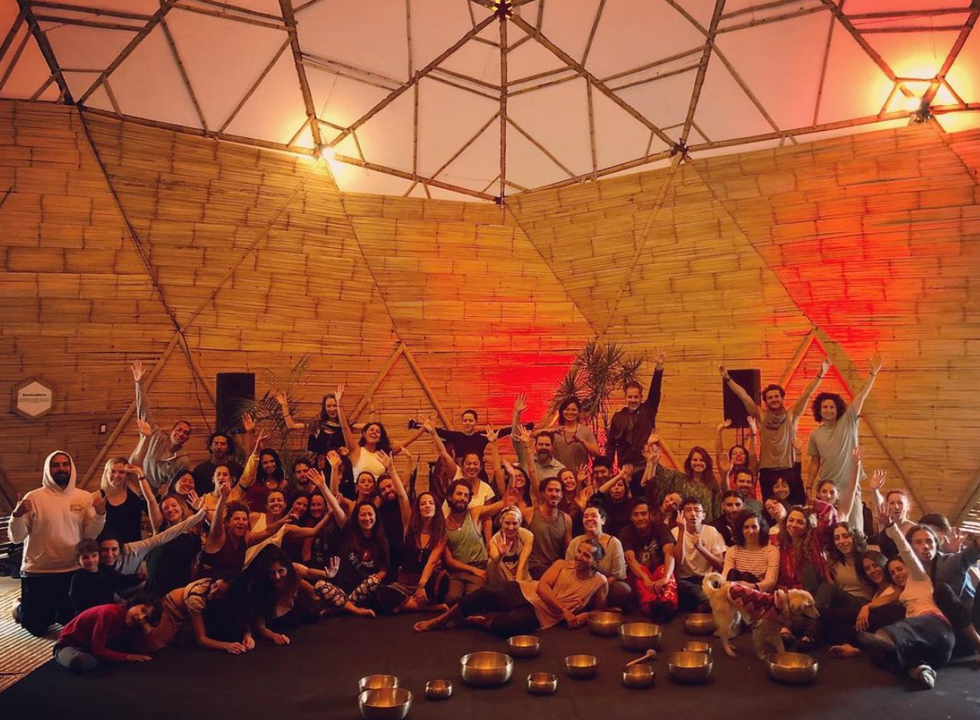 Photo: Courtesy of Instagram/@sundancexmoondance
"Inspired by the ecstatic dance structure that began in Hawaii, these sessions will leave you sweaty and invigorated. Held every Sunday at 10:30 a.m. in huerto roma verde, these are two-to-three hour non-talk, non-contact sessions. – long dance sessions." —KP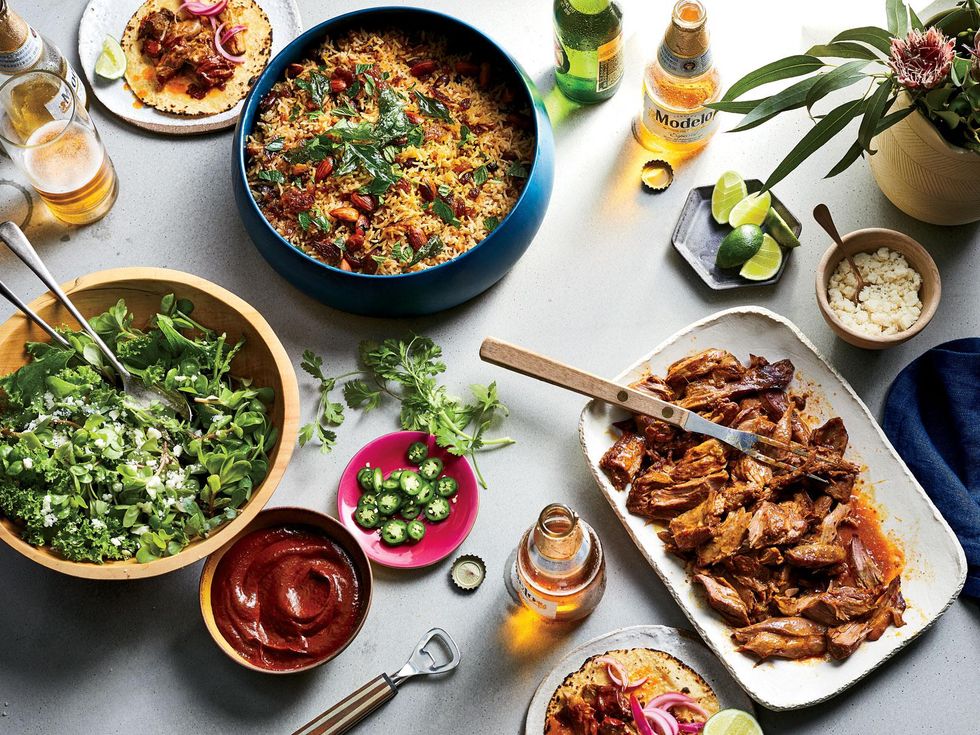 Photo: Courtesy of Masala y Maiz
"If you are looking for a moment to nourish your body and soul, head to Masala y Maiz, a restaurant and concept that explores the migration of people, culinary techniques, ingredients, cultural eating habits and political movements between South Asia, East Africa and Mexico. Chefs Norma and Saqib have studied the intersections of their respective cultures. Their restaurant reflects the belief that food can be used as a powerful tool for environmental and social justice. and that chefs have a responsibility to champion and work towards improving working conditions for all in the food industry." —MGA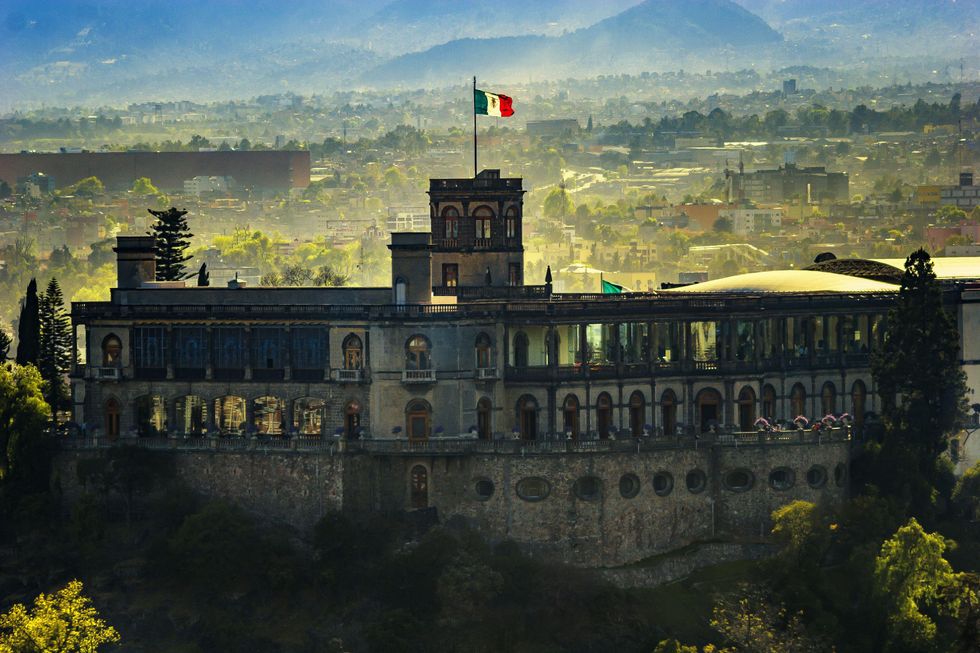 Photo: Courtesy of Chapultepec Park
"Located right in the heart of the city, Chapultepec Park is one of the largest parks in Latin America and has many hidden gems. My ideal visit would be to enter through the Estrella de Luz entrance (you understand why if you go) and walk to the Botanical Gardens. From there you must head to Chapultepec Castle where you will have a breathtaking view of the city and learn about its unique history. To end the tour, there is a little hidden magical place called the audiorama where one is invited to contemplate in silence and listen to the musical curation of the day." —KP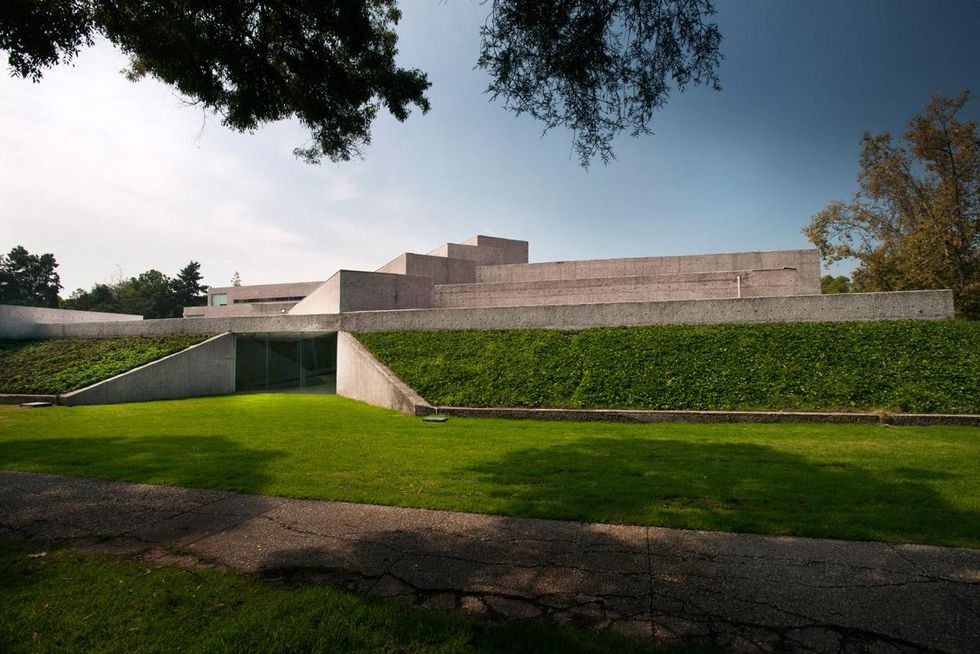 Photo: Courtesy of Tamayo Museum
"While or after a walk in the Bosque de Chapultepec (Chapultepec Park), head to the Museo Tamayo. Although Mexico City is known for having the most museums in the world, Tamayo is specifically zen in its captivating ambiance of the architecture of the building alone, which lends itself to lines, shapes and textures that let in light and immerse you in the experience of its exhibits." —MGA
What to Pack: Beauty Edition
Ah! Calm Clarity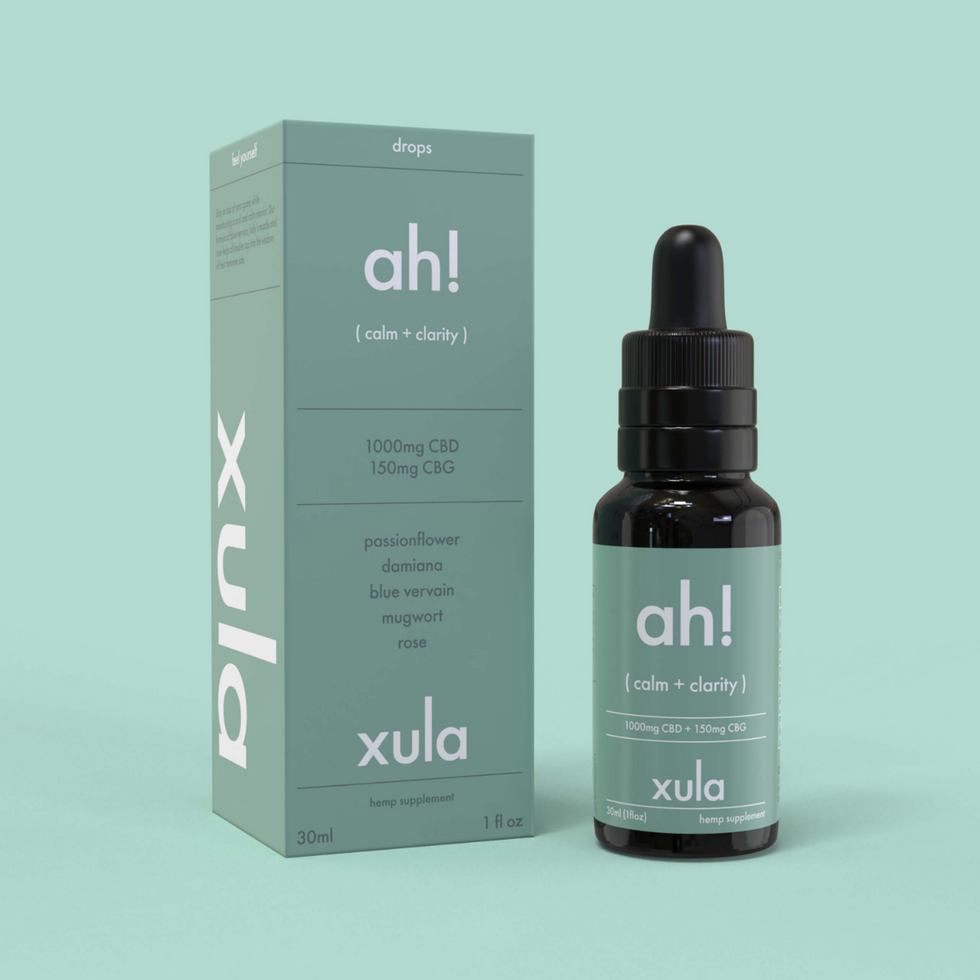 "The herbal hemp blend of passion flower, damiana, rose and rosemary can help you get through the day with ease. Pair it with Xula's Uff! Touch + Soothe Balm after a long day of walking for massage you gently." —MGA and KP
Xula
Menthamericana Hand Cream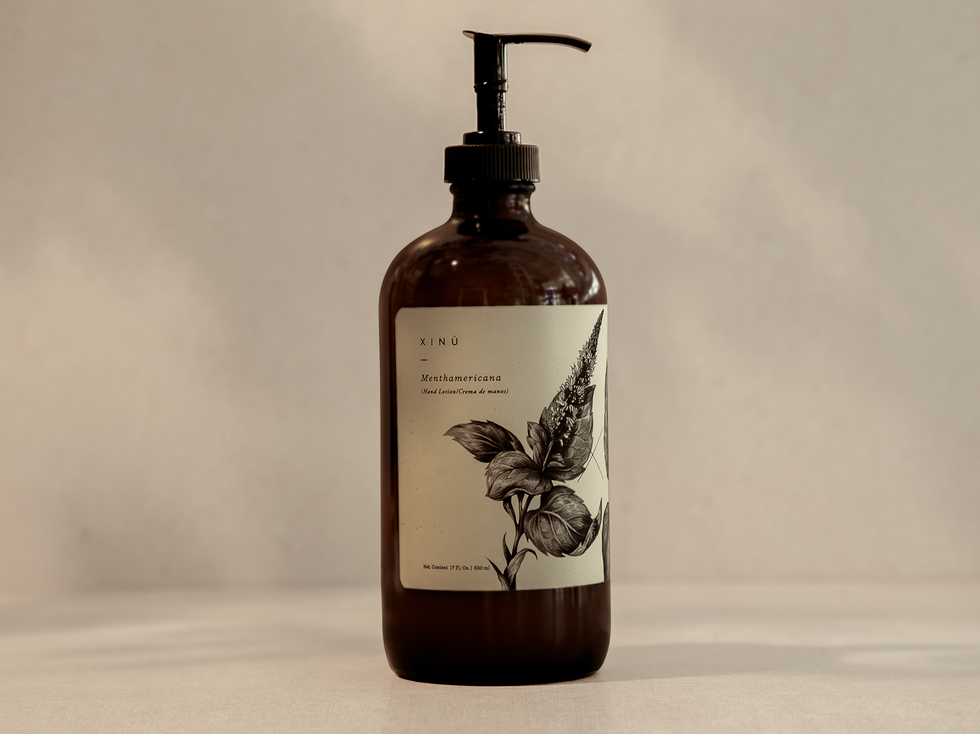 "This hand cream is perfect for combating city dryness. It has a buttery texture, and the scent is warm and woodsy yet green and refreshing. We love using it all over our bodies (not just on our hands). —MGA and KP
Xinu
sea ​​foam cube
"It's a remix of classic soap. The sustainable, black-owned company focuses on clean body care products that contain soothing superfood ingredients." —MGA and KP
Terra Tory
Garnet Hair Perfume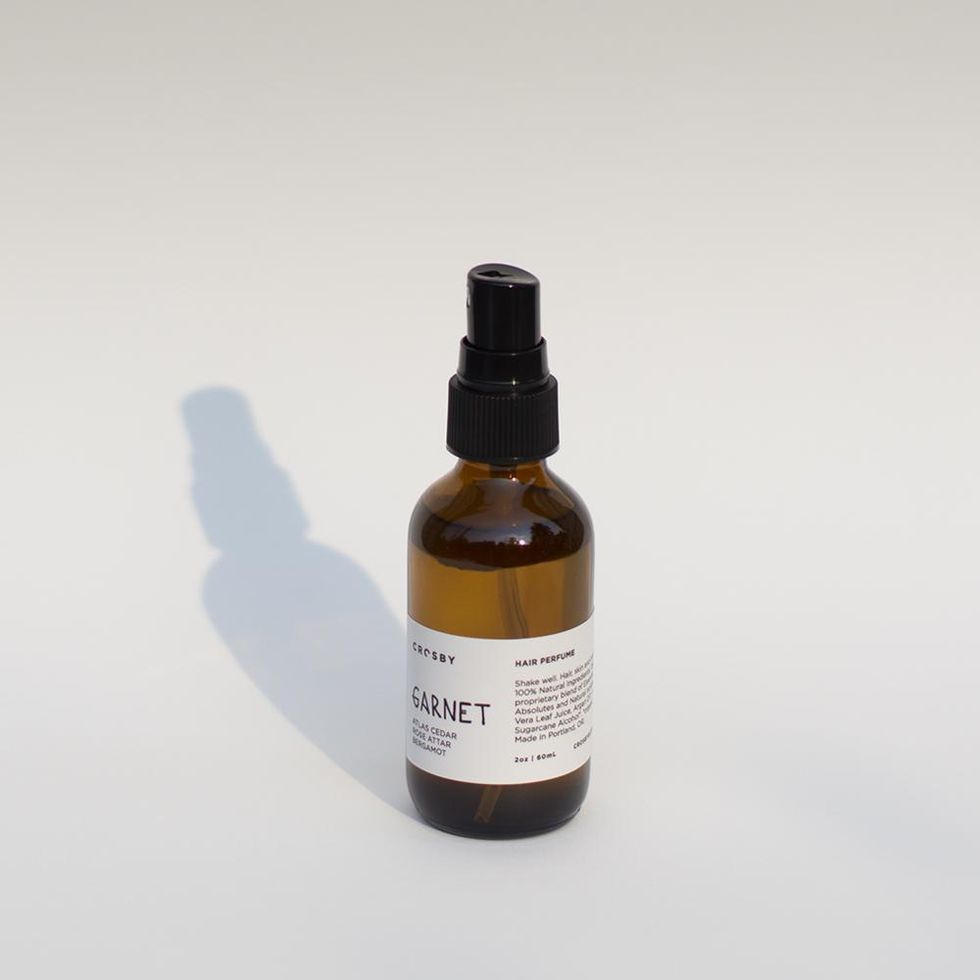 "Crosby's hair fragrance for those whose hair texture develops with fewer wash days. Their natural botanical scents fill each strand with notes – like essence of rose, bergamot and cedar – that are delicious. You can also use it as a body spray. —MGA and KP
Crosby Elements